When we started our business in 1998, we were soon able to count major German mechanical engineering companies among our clientele.

A look at our customer base today reveals key accounts not only in Germany but all over Europe and in the United States.

We know from experience that along with optimum product development, excellence in service and innovative consulting are key when it comes to providing a swift response to customer requirements.
With our profound technological expertise, our many years of experience, and a highly skilled team of 39, we are in a pole position to operate our business of cable assembly, power conductors and cable kits.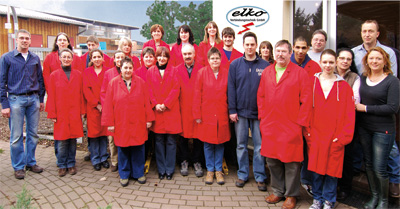 The
elko
team